Auckland sales, listings down
Friday 3 August 2018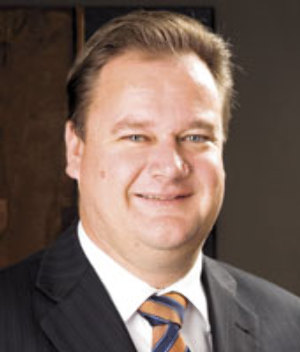 Barfoot & Thompson managing director Peter Thompson
Market activity in Auckland remains muted, but Barfoot & Thompson's latest data shows sales have picked up from the lows they hit last winter.
By Miriam Bell
The real estate agency saw 830 sales in July, which was down on by 8.1% on the 903 sales seen in June.
But Barfoot & Thompson managing director Peter Thompson says that for the fourth consecutive month sales were in excess of the number for the corresponding month for the previous year.
"The major trend in the market at present is that sales numbers are definitely higher than they were last year, and in July they were 11.1% higher than in July last year when there was 747 sales.
"This trend of higher sales than in the monthly equivalent in 2017 started in April and is providing the current stability we are seeing in prices."
According to the data, their average sales price in July was $912,487.
Thompson says this is the highest average sales price they have recorded in a July, although it is down 1.8% on that for June ($928,842).
July's median price was $810,000, which was the same as it was last month and the same as it was last July
Thompson says that July is traditionally when prices reach their low point for the calendar year.
But with sales numbers holding up the signs are there that not only is the market weathering winter well, it is setting itself up to be active in the coming spring, he says.
"Another pointer to prices remaining stable is that new listings at 1057 for the month were down to their lowest level this year, and the trend of declining choice for buyers has been growing since April.
"At 4115 properties at month end we have the lowest stock levels for the past 10 months.
"While still some way above the squeeze felt during the active trading years of 2013 to 2017, available choice is definitely declining."
Properties in the under $500,000 market segment were well represented in the agency's sales figures, with sales in this price segment representing 9.8% of all sales.
For ASB economist Kim Mundy, the data suggests that Auckland's housing market is in a holding pattern with both sales and new listings remaining soft.
Cautious buyers are taking their time, while sellers are delaying putting homes on the market where possible, she says.
"As a result, the recent upward momentum in inventory levels has stalled. Limited houses for sale are likely to provide some support for prices.
"However, there is a risk that activity cools further following the implementation of the ban on foreign buyers."
Comments from our readers
No comments yet
Sign In / Register to add your comment
Remember Auckland's "halo effect"? Well, it's happening again but this time it's at play in the Wellington region as the capital's market powers along.
Technology and changes to the way people work are set to transform the commercial property sector and investors need to be attuned to these developments.
The latest Reserve Bank lending data reveals investors borrowed more than $1 billion in March, the highest figure since November, but a 10% fall on the same period last year.