Signs of life in sales rise
Wednesday 6 June 2018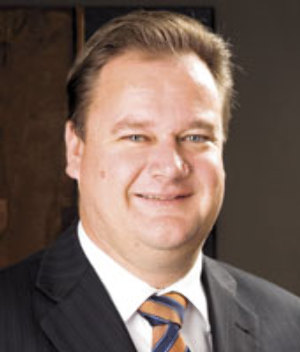 Barfoot & Thompson managing director Peter Thompson
Some life has returned to the Auckland market with new Barfoot & Thompson data showing a significant improvement in sales activity in May.
By Miriam Bell
The real estate agency saw 1027 sales in May, which was a 40% rise on April's 731 sales.
It also topped the previous three months monthly sales average of 820 and was only the third time in 20 months that monthly sales numbers were above 1000.
Barfoot & Thompson managing director Peter Thompson says the hand brake that was holding back buyers eased in May and it led to high sales volumes across all price bands.
"It is the second consecutive month that sales numbers have exceeded their equivalents in 2017 and a further sign that the market is coming out of its 12-month hibernation."
Sales in the under $500,000 price band – which is traditionally the hunting ground for investors and first home buyers - were particularly strong in May.
Thompson says there were 157 sales which represented 15.5% of all May sales and were more than double the number sold in April.
"Sales in the top $2 million plus and $1 million plus price bands were also strong, with the sales for these properties accounting for a third of all sales."
However, despite the surge in sales, the data shows that prices eased in May.
The average sales price was $918,465 in May, as compared to $930,223 in April. This is the lowest level in five months and is down by 2.6% from $942,717 in May last year.
In a similar vein, the median price was $820,000 in May, as compared to $830,000 in April. This is the lowest in three months and is down 3.1% from $846,000 in May last year.
Thompson says buyers are demonstrating confidence that prices have likely bottomed and vendors are recognising the market is not going to rebound to levels higher than those of 12 to 18 months ago.
"As we head into the winter months prices are now on a par with what they were this time 12 months ago, and we can expect price stability for the remaining winter months."
There was a 7.1% increase in new listings (with 1,455) in May, as compared to April, he adds.
For ASB senior economist Mark Smith, the data did show signs of life returning to the Auckland property market, with sales volumes touching a three month high.
But outright sales levels remain low and new and total listings declined which points to a continued rebalancing in the property market and a potential soft landing, he says.
"It remains too early to tell whether this trend will continue but, for now, we continue to expect the Auckland housing market to tread water given opposing drivers.
"Ongoing supply shortages should likely support prices at the margin, suggesting no immediate need for the Reserve Bank to ease LVRs on housing lending."
Comments from our readers
No comments yet
Sign In / Register to add your comment
The main centres used to drive New Zealand's market but it was strong provincial markets that contributed to the national average asking price's rise in July.
Flexible working spaces are more than just a fleeting trend and the launch of a new co-working serviced office franchise programme will open up the market to investors.
The Reserve Bank's decision to slash the Official Cash Rate (OCR) by 0.5% to a historic low of 1.0% has shocked the financial community, but what could it mean for the housing market?