Regional rents soar
Monday 21 May 2018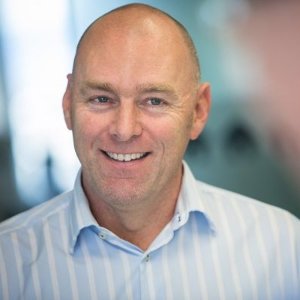 Head of Trade Me Property Nigel Jeffries
Strong demand for rental properties in the regions means rents broke the seasonal trend and went up in April, new rental price data reveals.
By The Landlord
The national median rent reached a record $475 per week in April, which was a 5.6% year-on-year jump, according to the latest Trade Me Property Rental Index.
Head of Trade Me Property Nigel Jeffries says rents typically cool in autumn and winter but April's increase was driven by strong demand in a number of regions.
Rents for properties outside New Zealand's three major metropolitan areas (Auckland, Wellington and Christchurch) climbed 3.9% year-on-year to reach $400 for the first time.
Jeffries points to Taranaki and Southland as regions where rental demand has soared with the average number of enquiries on listings in each area going up by 122% and 164% respectively.
This demand has led to record median weekly rents in Taranaki - which was up 2% to $380 per week - and in Southland – which was up 10.2% to $270 per week.
"Around the remaining regions, rents in Hawke's Bay leaped 14.3% to reach $400 per week and Bay of Plenty saw a new record after rising 4.4% to $470 per week, just $10 less than Wellington," Jeffries says.
The only region where rents didn't grow on April last year was Manawatu/Whanganui where they remained unchanged on April 2017.
Of the main centres, Auckland saw its median weekly rent climb 3.8% year-on-year to return to its all-time high of $550 per week.
Jeffries says that while Super City rents went up $10 on March, they have seen demand drop back from summer's peak and there are also more properties to choose from.
"The number of rental properties is up 19% on last April with the number of rental listings in Auckland City up a solid 35%.
"With supply picking up and demand dipping we don't expect to see any major changes in the Auckland rental price for the next few months."
In contrast, Wellington rents continue to ease from January's record high, falling to $480 per week in April.
The median weekly rent in Christchurch remained unchanged for a fifth consecutive month at $400 per week.
Jeffries says supply and demand are very evenly matched in Christchurch.
"The rental market in the Garden City is still in a lull with prices lingering around the $400 mark - the same as it was way back in April 2013."
Comments from our readers
Sign In / Register to add your comment
It's been a spectacular run for the market but this property cycle has done its dash and recent positive developments aren't likely to cause a major upturn, one top economist says.
Auckland house price expectations have turned negative for the first time since 2009 with a new ASB survey turning in a gloomy outlook on the market.
Technology and changes to the way people work are set to transform the commercial property sector and investors need to be attuned to these developments.
The latest Reserve Bank lending data reveals investors borrowed more than $1 billion in March, the highest figure since November, but a 10% fall on the same period last year.