More choice for Auckland buyers
Thursday 3 May 2018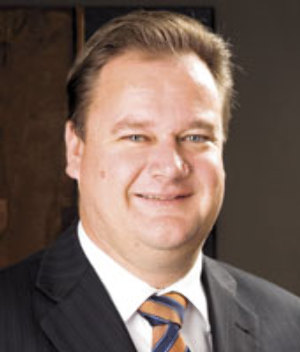 Barfoot & Thompson managing director Peter Thompson
Sales activity is subdued as the Auckland market continues to rebalance but that means there is a growing amount of housing stock available.
By Miriam Bell
Barfoot & Thompson's April data is out and it suggests that sales activity may have bottomed out and that some confidence is returning to the market.
The agency sold 731 properties in April, which was 10.1% higher than April last year, and sales numbers for the first four months of 2018 are 3.2% higher than for the comparative period last year.
At the same time, April's average sales price of $930,223 was 1.4% higher than it was in April 2017 – after moving little over the past 12 months.
However, April's median sales price of $830,000 was down by 0.8% on the average for the last three months and down by 2.4% on April 2017.
Barfoot & Thompson managing director Peter Thompson says there is no suggestion that prices are poised to start their upward climb.
"But with prices no longer declining in comparison to 2017, the point has been reached where a further price decline is the least likely future outcome.
"In meeting the market price, buyers can have confidence that the chance of them being disadvantage by future price volatility is low."
At 1,358 new listings for the month were strong and left 4,678 properties on the books at months end, Thompson adds.
"This ensures that buyer choice at the end of April was the second highest it has been for six years."
For ASB economist Kim Mundy, the data shows that the pressure continues to ease in Auckland's housing market as it rebalances and total inventory creeps higher.
However, looking at annual changes, it does suggest that the slowing in Auckland's housing market might be starting to abate with annual sales and new listings higher than in April 2017, she says.
"It remains too early to tell whether this trend will continue but, for now, we continue to expect the Auckland housing market to remain relatively subdued over 2018 given uncertainty around legislative changes.
"Looking further ahead, the combination of easing LVRs and an ongoing supply shortage should offset legislative changes and affordability constraints at the margin, supporting gradual house price growth."
Comments from our readers
No comments yet
Sign In / Register to add your comment
The cancellation of a capital gains tax combined with lower mortgage rates will be game changing for the housing market, believes Westpac's chief economist.
Many investors are switching from residential to commercial property and now a new platform aims to makes access to the sector easier.
The latest Reserve Bank lending data reveals investors borrowed more than $1 billion in March, the highest figure since November, but a 10% fall on the same period last year.