End is nigh for letting fees
Friday 5 October 2018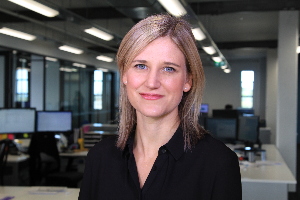 REINZ chief executive Bindi Norwell
Letting fees could be gone by Christmas if the Government adopts new Select Committee recommendations – but concerns that the move will lead to higher rents remain.
By Miriam Bell
Tenants have long complained about the extra financial burden imposed by letting fees, which can amount to several hundred dollars, when renting a new property.
One of the first moves the Government made in its campaign to improve tenants lives was to introduce a Bill into Parliament that would ban the charging of letting fees.
The Social Services and Community Committee has now issued its report on that Bill and it recommends, by majority, that it be passed.
It also recommended that, once the Bill becomes law, the ban should come into force earlier than planned.
Given peak tenancy turnover season is between November and February, the Committee recommends the ban should kick off from 12 December this year.
The Committee says this would help to maximise the reduction in costs for tenants who sign up for new tenancies over the peak period.
While the goal of the letting fees ban is to ensure the costs associated with renting a property are met by landlords rather than tenants, there have been warnings that the move is likely to increase rents.
National Party MPs on the Select Committee issued a minority view, saying they opposed the Bill because fails to recognise that the costs will be passed on to the tenants by way of increased rent.
"The unintended consequences could be that landlords charge more weekly rental than they otherwise would and/or that landlords decide to quit the residential rental market and either sell, or turn to long term Airbnb," they say.
"An alternative is to make letting fees more transparent so that an actual fee for service could be charged."
REINZ chief executive Bindi Norwell agrees. She says banning landlords from charging tenants letting fees might help tenants in the short term.
"But, in the long run, it's likely that these costs may be passed on to tenants via an increase in weekly rent.
"Additionally, it may make tenants with shorter term tenancy requirements, such as students or seasonal workers, less attractive to landlords making it harder for them to obtain rental accommodation."
She adds that, given the current raft of legislation being directed at landlords, this may contribute to more landlords exiting the rental market, further reducing the available pool of rental properties and driving up prices.
It's worth noting that it is letting agents, who are usually property managers, not landlords letting their own properties who can legally charge letting fees.
However, letting agents are likely to now pass the costs on to landlords, rather than tenants, and this could result in higher rents.
Meanwhile, in its recommendations, the Select Committee also urges the Government to consider introducing a regulatory regime for property managers and letting agents – as there are currently no regulations in this area.
Norwell, along with others in the industry, backs this call. She says REINZ wants the Government to regulate the property management industry.
Read more:
Regulate property managers - REINZ

Comments from our readers
No comments yet
Sign In / Register to add your comment
It's been a spectacular run for the market but this property cycle has done its dash and recent positive developments aren't likely to cause a major upturn, one top economist says.
Auckland house price expectations have turned negative for the first time since 2009 with a new ASB survey turning in a gloomy outlook on the market.
Technology and changes to the way people work are set to transform the commercial property sector and investors need to be attuned to these developments.
The latest Reserve Bank lending data reveals investors borrowed more than $1 billion in March, the highest figure since November, but a 10% fall on the same period last year.