Game of two halves
Tuesday 4 September 2018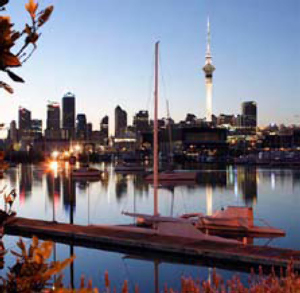 Auckland has seen a surge in new listings recently.
The number of houses on the market nationally is down on last year in realestate.co.nz's new data but this hides divergent trends around the country.
By Miriam Bell
There was a fall of 1.6% in total housing stock on the market nationally in August, as compared to August 2017, according to the latest realestate.co.nz data.
Nationally, total housing stock levels now stand at 21,207, which is also a slight fall from the 21,288 recorded at the end of last month.
Further, nine regions hit all-time lows in stock levels in August.
Those regions included Central North Island (down 18.6%), Manawatu-Wanganui (down 28.2%), Otago (down 17.9%) and Southland (down 23.6%).
Realestate.co.nz spokesperson Vanessa Taylor says the fall in housing stock levels nationally has led to a tightening of options.
"While this seems on the face of it a modest decline, for the regions with all-time stock lows there's not a lot of options and homes are being snapped up."
Nationally, the number of new listings remained static with an increase of just 0.1% from August 2017.
However, the Auckland and Canterbury regions have gone against the grain and seen some growth in new listings.
Of the 8,739 new property listings across the country during August, almost half (4,343) were located in either the Auckland or Canterbury regions.
Taylor says that spring appears to have come early for the Auckland and Canterbury regions.
"Canterbury has been an active market for some months, but it seems that the Auckland region has now sprung back to life with a surge of new listings."
The Auckland region registered a 6.0% increase (3,086) in new listings as compared to August 2017, while the Canterbury region saw 1,257 new listings in August which was a 7.2% year-on-year increase.
"What we're seeing is the surge in these regions compensating for the record lows in other regions. It is also giving buyers in these regions more options," Taylor says.
Realestate.co.nz's data also shows there was record annual increases in asking prices highs in 11 regions in August.
The Central Otago/Lakes District led the way with an 11.3% rise which left the region's average asking price at $1,019,094.
But some of the other regions to see increases were Central North Island (up 4.5% to $488,420), Hawke's Bay (up 3.7% to $521,138), Wairarapa (up 6.6% to $520,127), Nelson & Bay (up 4.4% to $650,293) and Otago (up 6.6% to $401,499).
ASB economist Kim Mundy says the data shows the housing market remains a game of two halves.
"Auckland remains particularly subdued, and has increasingly moved towards being a buyers' market. Conversely, many regional markets continue to steam ahead."
Also, while the seasonally-adjusted nationwide inventory levels were largely flat, this hides the divergent trends they are seeing across the country, she adds.
Comments from our readers
No comments yet
Sign In / Register to add your comment
The main centres used to drive New Zealand's market but it was strong provincial markets that contributed to the national average asking price's rise in July.
Flexible working spaces are more than just a fleeting trend and the launch of a new co-working serviced office franchise programme will open up the market to investors.
The Reserve Bank's decision to slash the Official Cash Rate (OCR) by 0.5% to a historic low of 1.0% has shocked the financial community, but what could it mean for the housing market?