Auckland prices take a slide
Monday 20 August 2018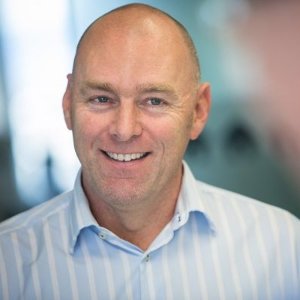 Head of Trade Me Property Nigel Jeffries
Auckland's average asking price is below $900,000 on Trade Me Property for the first time in nearly a year and it won't be rising any time soon.
By The Landlord
The Super City's average asking price fell by 1.6% in the year to July, which left it at $895,500, according to the latest Trade Me Property Price Index.
Head of Trade Me Property Nigel Jeffries says this is the lowest it's been since September 2017 and it's a sign that the Auckland market is retreating.
"After the leaps and bounds the Auckland property market has become accustomed to over the last four years, we're finally seeing prices start to ease which is great news for those on the house hunt."
Further, the data shows the region saw a surge of new listings come onto the market in July, with 7% more than last year and 42% more than when the market peaked in July 2016.
Yet the average number of views of a listing in the first two days onsite was down 7% on a year ago.
Jeffries said despite property prices falling in the Super City, sellers and homeowners shouldn't panic.
"It can be unsettling for homeowners to see the value of their biggest asset shrink, but this is all part of a dynamic property market.
"Auckland's growth in the last five years couldn't continue indefinitely. We think we'll see a bit of a stagnant period continuing in the next few months."
He adds that while the Auckland market has slowed, they are still seeing huge demand for properties which make a great first step onto the property ladder or a good investment.
Driven by the fall in the Auckland region's average asking price, there has been a drop in the national average asking price. It was down by 1.4% on June to $632,800 in July.
However, Trade Me Property's data shows two regions continued to heat up in July.
They were Hawke's Bay, which saw its average asking price rise by 23.2% year-on-year to $545,100, and the Nelson/Tasman region, which was up 12.5% year-on-year to a new record asking price of $595,500.
Jeffries says that even in the middle of winter when demand is typically at its lowest, there has been a surge of interest in some regions.
"The average number of views in Taranaki was up 25% on 2017, along with a 16% boost in Otago and 13% lift in Manawatu/Whanganui."
Wellington also bucked the national trend with the region's average asking price going up by 0.2% on June to $581,500.
Jeffries says there are plenty of buyers actively looking at properties in the capital, as evidenced by a 15% increase in the number of properties being watchlisted compared to last year.
"The Wellington property market is showing no sign of slowing down, even at this time of year when we expect prices to dip.
"The coming six months will be an interesting time for the capital and we could see average asking prices crack $600,000 for the first time."
Comments from our readers
No comments yet
Sign In / Register to add your comment
Public perception has it that investors spend their time flipping properties on a regular basis but new analysis shows they hold properties for longer than other buyers.
Investors interested in a property that's a bit different, but provides good returns, should check out one of the niche sectors on offer in the commercial sphere.
New mortgage registrations for investors have continued to slide over the past year, according to the latest Property Institute/Valocity Regional Insights Report.