To have and to hold
Monday 18 June 2018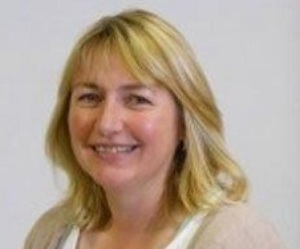 NZPIF president Sharon Cullwick
New NZPIF president Sharon Cullwick is a passionate property investment advocate and this month she tells NZ Property Investor magazine how to be a successful investor.
By The Landlord
Dire warnings that the time for investing in property had passed greeted Sharon Cullwick when she first started thinking about doing so.
It wasn't the advice she expected. Nor was it encouraging. But instinct led her to ignore it and pursue her property dreams.
It was the right call. Following her instinct paid off for Cullwick.
Twenty years on, she has a nine title, 13-income stream portfolio which provides her with a decent annual income.
To top it off, she has just become the NZ Property Investor Federation's first-ever woman president.
As such, she is a staunch advocate for the benefits that property investment can bring across the board.
Not only is the provision of rental properties a crucial social service, but it opens up opportunities for individuals, she says.
"For me, investing in properties has helped me get a lot further financially than I ever would have got from just working."
Property investment may have become a calling for Cullwick, but it wasn't always this way.
While many investors come from backgrounds where property has played a part, she doesn't.
"I haven't got any family who are into property investing, there was no history there before I got into it."
Despite this, she pursued her property dreams and in this month's issue of NZ Property Investor magazine, she shares her property journey along with her tips for successful investing.
Here are Cullwick's five top tips for successful investing:
1. Join up with a property group or association.
2. Maintain good, productive relationships with anyone involved with your properties – including tenants.
3. If using a property manager, interview them as you would someone applying for a job.
4. Before investing, always get to know the market well.
5. Don't overlook interest rate deals.
To read more about Cullwick and get the full details of her tips, click here to get the digital issue of NZ Property Investor magazine.
Subscribe to NZ Property Investor magazine here to get great stories like this delivered to your mailbox every month.
Comments from our readers
No comments yet
Sign In / Register to add your comment
New Zealand's housing market might be cooling but it's in sync with global trends – unlike the Australian market's dramatic decline, according to a major bank.
Investors interested in a property that's a bit different, but provides good returns, should check out one of the niche sectors on offer in the commercial sphere.
New mortgage registrations for investors have continued to slide over the past year, according to the latest Property Institute/Valocity Regional Insights Report.