Auckland market fall continues
Thursday 14 June 2018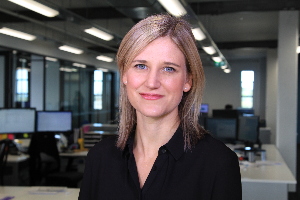 REINZ chief executive Bindi Norwell
Declining house prices and an increase in days to sell characterise the Auckland market but other markets are still seeing moderate growth, new REINZ data reveals.
By Miriam Bell
Auckland's median house price was down by 0.8% year-on-year and by 0.4% on April, once seasonally adjusted, to $852,000 in May.
It now takes 40 days to sell a property in Auckland, which is above the national historical average of 38 days.
Despite this, sales activity in the SuperCity was up by 5.2% year-on-year and by 1.1% on April, once seasonally adjusted to 2,331 in May.
REINZ chief executive Bindi Norwell says the Auckland market looks to have found a middle ground around the $850,000 mark, as three out of the past five months have seen a median price in this range.
This suggests that the standoff between buyers wanting a bargain and sellers wanting an unrealistic price is coming to an end," she says.
"Putting the year-on-year decrease into perspective, the REINZ HPI for Auckland increased 0.6% year-on-year.
"This highlights that despite a decrease in median price that the market is actually not in decline – it's just a result of a decrease in $1 million plus properties year-on-year."
In contrast, the national median house price rose by 4.5% year-on-year and by 1.1% on April, once seasonally adjusted, to a new record of $562,000.
Three regions saw strong year-on-year growth to achieve record median prices in May. They were Northland (up 6.2% to $475,000), Tasman (up 16.2% to $612,000) and Manawatu/Wanganui (up 11.9% to $305,500).
Norwell says the record national median price continues to highlight the buoyancy of the housing market across the country.
"Of the 16 regions in New Zealand 13 saw an annual price increase, and five were double digit increases, showing that the demand for good property continues unabated.
"Only three regions saw a year-on-year price decrease: Auckland, Gisborne and Southland."
National sales activity, once seasonally adjusted, was up by 1.8% year-on-year - but down by 1.8% on April – to 7,578 in May.
The median number of days it takes to sell a property nationally increased by one day to 38 days in May 2018.
Norwell says that with 2017 seeing only year-on-year volume decreases, it's positive to see the number of properties sold having increased year-on-year for four of the first five months of 2018.
"Further supporting this positive outlook is that across the country is that nine out of 16 regions saw a year-on-year increase in the number of properties sold, with four of those regions experiencing double digit growth."
However, ASB senior economist Mark Smith says the REINZ data shows that nationwide housing market activity remains below historical averages, with modest rises evident for house prices.
Regional contrasts remain apparent, with strong price lifts evident in some regional areas as they catch up to the larger centres, he says.
"The Auckland housing market continues to underperform and is moving towards becoming more of a buyers' market.
"We expect that the nationwide housing market will continue to tread water over the remainder of the year, albeit with ongoing regional contrasts."
But it would take a pronounced slowing in the property market and lending growth to trigger further relaxation in the Reserve Bank's LVRs and we are not at that juncture just yet, Smith adds.
Comments from our readers
No comments yet
Sign In / Register to add your comment
New Zealand's housing shortage is getting worse, not better, and that's why huge price falls are unlikely going forward, according to Kiwibank economists.
Flexible working spaces are more than just a fleeting trend and the launch of a new co-working serviced office franchise programme will open up the market to investors.
LVR restrictions on mortgage lending could be a "permanent setting", according to Reserve Bank deputy governor Geoff Bascand.