Bleak investor predictions premature
Monday 28 May 2018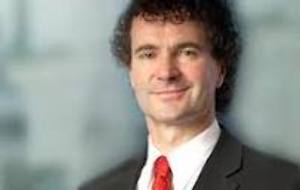 BNZ chief economist Tony Alexander
Worried about what the future holds for property investors? Market fears are premature, high profile speakers at a property investment conference over the weekend agreed.
By Miriam Bell
Not only has the country's property market slowed, with price growth flat-lining in the main centres and reduced sales volumes, but a raft of new housing and tax policies are causing landlords to rethink their investments.
This situation has been causing great concern for many investors, with some starting to sell up their rental properties in order to get out of the industry.
But some high-profile speakers at the Gilligan Rowe & Associates Property Leaders event were not as pessimistic when it came to the future for investors.
BNZ chief economist Tony Alexander told the conference that the market has paused, after hitting a new high equilibrium, but it is not an end-of days scenario for investors.
The boom phase of the property cycle has ended, with the Auckland property market flat for about 18 months now, he says.
"This is largely due to the Reserve Bank's third round of LVRs, which resulted in a reduction in credit availability, along with some price resistance.
"The flat-ish market will continue for a while but it is a pausing of the market. I don't buy in to the scary crash predictions."
That's because the same supply and demand fundamentals remain in place, particularly in Auckland: the supply shortage is not going to be resolved any time soon and demand is unlikely to wane.
Alexander says there will be a bit of an interest rate rise that will impact on some and migration might ease off a bit.
"Some investors might leave the market, or look to downsize due to the new rules from the Government, which continues to confuse investors with speculators.
"But the big cities are going to continue to grow and the queue for property is just going to get bigger and bigger."
For this reason, young buyers might want to take advantage of the current pause in the market, as well as any sell-off of rental properties, Alexander says.
"Also, I wouldn't rule out the Reserve Bank easing the LVRs slightly, to a 30% deposit requirement for investors, sometime over the coming year."
Property Institute chief executive Ashley Church presented an even more optimistic take on the market.
He says the key to the future of the market is in the past and taking a look back over the last 45 years shows there has only been one significant house price correction of any significance.
That was back in the mid-1970s, when prices dropped by 38%, but since then the market has followed a pattern where it goes up before tapering off slightly and then heading up again.
Church says the market might be flat now but the drivers for price growth and rental demand are still there and still strong.
"The cooling of the market has been due to interventions, not because there is a lack of demand out there. So is the party over for investors? No, I don't think so.
"Looking at history, there is a pretty strong suggestion that the same scenario that has been seen in previous boom cycles will be the same one that drives the market for some times yet."
Church took this theme even further, on the release of the latest joint report by the Property Institute and property data company Valocity today.
He says that, for those who follow New Zealand property cycles, the report's information allows them to predict where the market will go over the next 10 to 12 years with some degree of accuracy.
"We know from experience that property values roughly double in Auckland every 10 to 12 years.
"Based on this 'rule of thumb' I'm of the view that the next cycle will start in 2021/2022 and that, by 2026 or 2027 the median house price, in Auckland, could be around twice what it is now."
Meanwhile, some of the opportunities for investors identified by speakers at the GRA Property Leaders Event included those served up by Auckland's Unitary Plan and those that can be found in the more affordable Christchurch market.
Read more:
Property Institute questions government housing policy
Comments from our readers
No comments yet
Sign In / Register to add your comment
New Zealand's housing market might be cooling but it's in sync with global trends – unlike the Australian market's dramatic decline, according to a major bank.
Developing co-working and flexible spaces in commercial properties offers big opportunities for landlords, the results of a major new survey suggest.
New mortgage registrations for investors have continued to slide over the past year, according to the latest Property Institute/Valocity Regional Insights Report.