NZ's two speed market
Wednesday 9 May 2018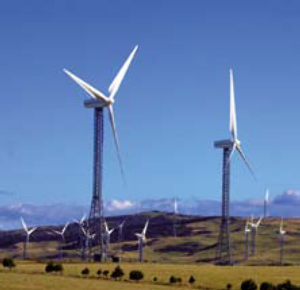 Property prices in the Manawatu/Wanganui region were up 13.5% year-on-year in April.
New Zealand's two-speed property market is highlighted by new data showing prices continue to climb strongly in many regional markets but not in the main centres.
By The Landlord
According to Trade Me Property's Price Index, the average national asking price dropped by 0.2% year-on-year to $643,500.
But once the country's three biggest centres were excluded from the equation property prices were up 6.4% on April 2017 to $505,650.
Head of Trade Me Property Nigel Jeffries says they are seeing a significant shift for the regions outside Auckland, Wellington and Christchurch,
Average asking prices are shooting up in the regions while the cities are pausing for breath, he says.
"The majority of the jump is being driven by the halo regions around Auckland with record average asking prices in the Bay of Plenty (up 4.6% on last year to $615,100) and Waikato (up 5.9% to $550,400)."
But elsewhere regional markets like Manawatu/Wanganui (up 13.5%), Marlborough (up 11.5%) and Taranaki (up 9.6% to a record $422,100) are also pushing prices up, he says.
"They're not going to catch Auckland by any means, but they are surging along as these regions become a more attractive work/life balance option, provide investment opportunities or long-haul commuter suburbs for parts of Auckland."
In contrast, Auckland's property prices have stabilised - with the region's average asking price rising by 1.9% to $930,150 in April, after several months of stalling.
Jeffries says there was some good news for prospective Super City buyers.
"The number of properties for sale in Auckland was 9% higher than last April, and 38% more than April 2016."
Property prices in Wellington eased in April, falling 0.1% on March to $571,400.
But Jeffries says homeowners in the Capital don't need to panic
"Large houses (5+ bedrooms) and small houses (1-2 bedrooms) have seen solid double-digit growth in the last 12 months, climbing 19.3% to $984,650 and 15.4% to $479,350 respectively."
Meanwhile, the data shows that apartments, townhouses and units were popular across New Zealand in April, climbing 1.4% on the month prior to a record asking price of $557,900.
Comments from our readers
No comments yet
Sign In / Register to add your comment
There's been a rallying of the market with the latest REINZ data showing both sales volumes and median house prices noticeably up with the onset of Spring.
Auckland-based commercial property disrupter, Jasper, has raised $2.3 million in seed funding following investment from European asset manager M7 Real Estate.
LVR speed limits continue to have a "strong effect" on investors, according to CoreLogic, after the latest Reserve Bank data showed a drop in investor borrowing.