Making the switch
Monday 23 April 2018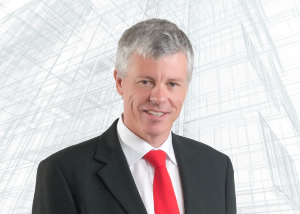 Tauranga commercial investor Dan Keller
Moving into commercial property is an increasingly attractive option for many investors, so here's the lowdown from some who have already taken the plunge.
By The Landlord
Times are tough for residential investors right now. Not only is the spectacular market boom of recent years winding down, but the net of restrictive regulation circling investors is only growing.
While the Reserve Bank may have eased its LVRs slightly, the much tighter financing regime is still in place.
Uncertainty remains around how far new government policies aimed at curbing "speculators" will go, but compliance costs for landlords are mounting.
At the same time, many investors feel they have to contend with a strong anti-landlord climate.
This environment is prompting many investors to look away from residential property to other options.
And, for growing numbers, the commercial property sector – where investors tend to fly under the radar – presents a compelling alternative.
But investing in commercial property is very different to investing in residential property. While it has many attractions, it also has its own challenges.
To find out more about what those might be, in this month's issue of NZ Property Investor magazine we speak to several investors who have successfully made the move from residential to commercial.
To read their stories, click here to get the digital issue of NZ Property Investor magazine.
Subscribe to NZ Property Investor magazine here to get great stories like this delivered to your mailbox every month.
Comments from our readers
No comments yet
Sign In / Register to add your comment
Public perception has it that investors spend their time flipping properties on a regular basis but new analysis shows they hold properties for longer than other buyers.
New Zealand's housing market might be cooling but it's in sync with global trends – unlike the Australian market's dramatic decline, according to a major bank.
New mortgage registrations for investors have continued to slide over the past year, according to the latest Property Institute/Valocity Regional Insights Report.