Buyer demand cooling
Wednesday 11 April 2018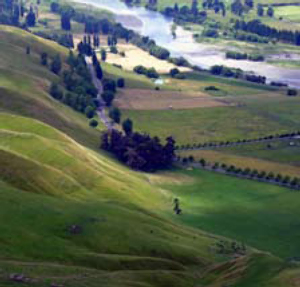 Hawkes Bay was the leader of the regional market pack in March.
Average asking prices in regional markets might be hitting new highs but new data suggests buyer demand is cooling nationwide.
By The Landlord
The latest Trade Me Property Price Index is out and it shows the average asking price in the regions outside the three main centres has hit the half-a-million-dollar mark for the first time in March.
Head of Trade Me Property Nigel Jeffries says the average asking price outside Auckland, Wellington and Christchurch grew 6.8% in the last year to reach $502,950.
"This is off the back of recent solid growth in Hawke's Bay, Manawatu/Whanganui and Marlborough, but almost all the regions have seen excellent growth in the last 12 months - and many hit record asking prices in March."
Hawkes Bay led the way with 15.1% annual growth which left its average asking price at a record high of $519,950.
Manawatu/Whanganui (up 14.4% to $334,600), Marlborough (up 14.1% to $483,300) and Waikato (up 7.3% to a new high of $548,650) also all saw stellar growth.
The national average asking price rose by just 1.7% on last month to $636,650 but Jeffries says this relatively slow growth was linked to the Auckland dip.
"Auckland makes up a substantial part of our property market and it fell back by 0.7% year-on-year (to $912,500) for the first time in a long time, and this has muted the national figure.
"But while the dip in the Auckland housing market has been making headlines, the property market is still very strong outside the overheated market in the Super City."
Yet, despite the healthy regional growth, Trade Me Property's data also indicates that buyer demand is cooling.
Jeffries says the average number of views on property listings was down 1.6% on March 2017.
"This drop in demand may be an indication that buyers are retreating as growing prices push them out of the market."
Demand may be more subdued, but the data shows that it is spread across all property types.
Asking prices outside Auckland reached new highs for all house sizes in March with large houses (5+ bedrooms) showing solid year-on-year growth of 13.7% to $836,700.
Likewise, urban properties (apartments, townhouses and units) outside Auckland scaled new heights in March, climbing by 1.4% on February to a record asking price of $407,750.
Jeffries adds that units are becoming increasingly popular, particularly for first home buyers.
Comments from our readers
No comments yet
Sign In / Register to add your comment
The main centres used to drive New Zealand's market but it was strong provincial markets that contributed to the national average asking price's rise in July.
Flexible working spaces are more than just a fleeting trend and the launch of a new co-working serviced office franchise programme will open up the market to investors.
The Reserve Bank's decision to slash the Official Cash Rate (OCR) by 0.5% to a historic low of 1.0% has shocked the financial community, but what could it mean for the housing market?