Top 10 tips for managing commercial tenants
Monday 26 February 2018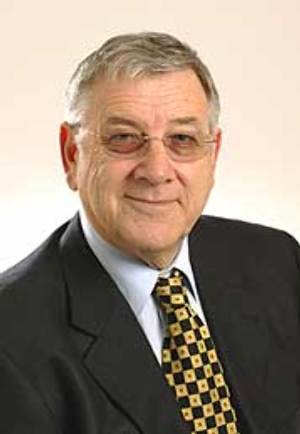 Veteran commerical investor Olly Newland says being buddies with tenants makes it harder to be tough.
Effective tenant management is the key to a successful investment so here are some industry veterans' top 10 tips on how to best manage tenants.
By The Landlord
Think about commercial property and, odds are, that big industrial warehouses or glittering glass office blocks come to mind.
By its very nature, commercial property doesn't have the emotions and personal attachments that residential property does.
Yet it is people – and people skills – that are key to a successful commercial investment.
That's because keeping a commercial property tenanted is critical. Vacancies, and the related lack of cash flow, can be the death knell of a commercial investor.
For this reason, secure, longer term tenancies with good tenants should be the goal of any investor.
And, to achieve that, proactive and effective management of tenants is required.
So, in this month's issue of NZ Property Investor magazine, we turned to some commercial property experts to get their best tenant management tips.
Based on their advice, here's our list of the top 10 tenant management tips:
1. Careful selection
2. Lease talk
3. Strategic planning
4. Keep tenants happy
5. Communication counts
6. Tailored engagement
7. Create a community
8. Maintenance moves
9. Retention tactics
10. Trouble-shooting
To get more information and details about our top tenant management tips, click here to get the digital issue of NZ Property Investor magazine.
Subscribe to NZ Property Investor magazine here to get great stories like this delivered to your mailbox every month.
Comments from our readers
No comments yet
Sign In / Register to add your comment
Investors who flip properties are currently subject to the bright line test, but owner-occupiers are not. That is now set to change.
The cancellation of a capital gains tax combined with lower mortgage rates will be game changing for the housing market, believes Westpac's chief economist.
The latest Reserve Bank lending data reveals investors borrowed more than $1 billion in March, the highest figure since November, but a 10% fall on the same period last year.