Market healthy – despite election doubt
Monday 16 October 2017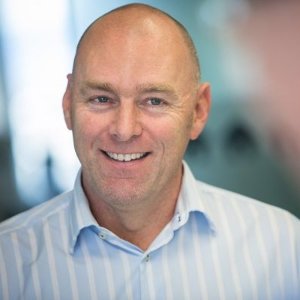 Head of Trade Me Property Nigel Jeffries
Ongoing election uncertainty has been keeping property prices on hold in recent months, but year-on-year price growth is strong nationwide, according to Trade Me Property.
By Miriam Bell
The real estate website's latest price index data shows the national average asking price continued to flatline in September, with a 1% drop on August, which left it at $607,400.
This meant the national average asking price increased by a mere 1.1% year-on-year – but it's likely the much cooler Auckland market has a major role to play in this.
Head of Trade Me Property Nigel Jeffries said the average asking price outside Auckland is up by a healthy 6.8% year-on-year.
"But the Super City's slow market is dragging the national average asking price down, given it makes up 35% of the country's listings for sale."
In September, Auckland's average asking price was up by just 0.1% on August and by 2.5% year-on-year, which left it at $893,650.
"Sellers in the Super City have taken their foot off the gas," Jeffries said.
"The number of new listings is down 20% on last year, leaving buyers with slim pickings compared to the glut of properties available over recent times."
However, the easing of the Auckland market aside, markets around the country were performing strongly.
For the first time in a long time, every region saw average asking prices increase and six regions saw double-digit year-on-year growth.
Hawke's Bay was the leader of the growth pack in September, with a 20.4% jump to a record average asking price of $479,650.
Demand for property in Hawke's Bay also rose solidly, with 20% more views per listing than September 2016.
The other five regions to see double-digit price growth were Manawatu (up 16.6%), Waikato (up 13.1%), Northland (up 12.4%), Wellington (up 10.1%) and Marlborough (up 10%).
Of the major centres, Jeffries pointed to the Capital as the strongest performer with price growth of 31% over the last five years.
"Demand in Wellington is up 5% on last year, with buyers now being asked to pay an average of $528,200 for a typical property as growing interest puts pressure on prices."
With just 0.2% growth, Canterbury saw the smallest annual price increase of all the regions.
Jefferies added that while the market is typically flooded with new properties in spring, there was 10% less new listings in September than last year – which meant stock was unusually low.
But they expect to see the number of properties for sale pick up once Winston Peters makes his decision and the uncertainty around the election has passed.
"Homeowners will have a better feel for how the government could affect their investment."
Comments from our readers
No comments yet
Sign In / Register to add your comment
New Zealand's housing market might be cooling but it's in sync with global trends – unlike the Australian market's dramatic decline, according to a major bank.
Investors interested in a property that's a bit different, but provides good returns, should check out one of the niche sectors on offer in the commercial sphere.
The latest Reserve Bank figures show investors borrowed just $886 million in February, down on the same month in 2017 and 2018, as first home buyers narrow the gap.