Real estate chiefs slam affordability claims
Friday 27 January 2012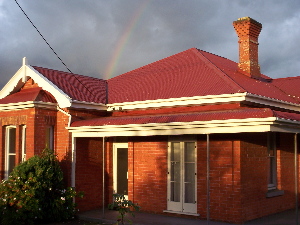 Are house prices about to improve?
Claims New Zealand has no affordable housing have been dismissed by real estate chiefs.
By Benn Bathgate
The eighth Demographia Housing Affordability Survey claimed all major housing markets in New Zealand are "severely unaffordable" with Auckland leading the way as the country's least affordable location to buy a house.
"If that was the case then nothing would be sold and all prices would come down until they were affordable," said Realestate.co.nz chief executive Alistair Helm.
"That report is now in its eighth year and I calculated that in eight years half-a-million houses have been sold in New Zealand, yet all of them were completely unaffordable!"
Helm criticised what he described as the aim behind the report - lobbying for more land to be opened up for development.
"It's an overt and non-hidden vested interest, that' why it's the kind of report that comes out each year and the story doesn't change," he said.
He also criticised the methodology behind the report, drawing comparison between New Zealand and overseas locations.
He said the reports authors made no allowance for tax or interest rates or any equity that homebuyers may have.
Harcourts chief executive Hayden Duncan was equally scathing in his assessment.
"The real test will be if people are buying and selling homes, and they're doing so, in the last quarter more so than in the last three years," he said.
Real Estate Institute (REINZ) chief executive Helen O'Sullivan also questioned the reports methodology in comparing affordability among different countries.
"For $355,000, which was the median house price in New Zealand last month, you could buy a four-bedroom house in Richmond in Canterbury. I imagine if you went to New York you'd not be getting a house on a piece of land for their median house price."
Commenting is closed
There's been a changing of the guard fronting the NZ Property Investors Federation (NZPIF), with the current president taking over as executive officer from Andrew King.
Tightening credit conditions could impact on New Zealand's booming commercial property market, according to the Property Council's chief executive.
Heartland has expanded its reverse mortgage business and will now lend against investment properties and second homes, as the product becomes more popular in New Zealand.