Investment Properties for Sale
Welcome to our Investment Gems section. To ensure we are providing quality listings aimed at investors, the properties listed on Investment Gems have met at least one of our four criteria before they are approved.
If you would like to list your investment property, click here.
Search Results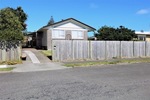 $POA/Auction
3 bedrooms
1 bathrooms
House area: 100 sq.m
Land area: 546 sq.m

The house was renovated in 2015… freshly painted, with new decor, complimenting the soundness of this 1970's home. Vendor now ready to move onto the next project. Investor buyers: The property is currently tenanted with a fixed-term tenancy agreement in place, until 10th May 2019. A great...
View details »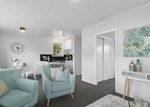 $261,500
1 bedrooms
1 bathrooms
$380 rental per week
House area: 50 sq.m

Recently fully renovated. Crosslease 1 bedroom unit available for those of us looking for a very low stress, "turnkey" type of investment. $261,500 purchase price Rental appraisal showing a potential 7.1 % GY Fully renovated (new kitchen, new appliances, new bathroom fixtures, fully painted,...
View details »