Investment Properties for Sale
Welcome to our Investment Gems section. To ensure we are providing quality listings aimed at investors, the properties listed on Investment Gems have met at least one of our four criteria before they are approved.
If you would like to list your investment property, click here.
Search Results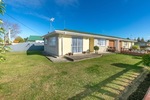 $319,000
2 bedrooms
1 bathrooms
House area: 80 sq.m

Looking for an affordable property with a garage and under $350K? Then check this out! Built in the 70's and constructed with a low maintenance design throughout, including split stone brick, aluminium joinery and a tile roof making this an easy purchasing decision. The road front property is situated...
View details »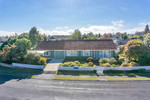 $655,000
4 bedrooms
1 bathrooms
House area: 170 sq.m
Land area: 887 sq.m

PRICE REDUCED! For the astute purchasers looking to gain a substantial home in one of the most desirable streets of Chedworth, this property now awaits your inspection today! Set on a large freehold title of 888m2 (more or less) combines a well appointed home with many family options. The property...
View details »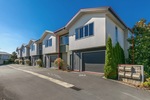 $439,000
2 bedrooms
2 bathrooms
House area: 88 sq.m

PRICE REDUCTION! All the hard work has been done with this tasteful modern townhouse! Located in the Melville area and within walking distance to Hamilton's Waikato Hospital, this easy location also includes great access to the CBD and schooling nearby plus plenty more. This well-built 88m2 townhouse...
View details »