Investment Properties for Sale
Welcome to our Investment Gems section. To ensure we are providing quality listings aimed at investors, the properties listed on Investment Gems have met at least one of our four criteria before they are approved.
If you would like to list your investment property, click here.
Search Results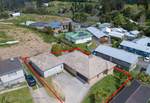 $850,000
6 bedrooms
3 bathrooms
Currently tenanted
$920 rental per week
House area: 120 sq.m
Land area: 675 sq.m

10 year old Legal Brick and tile Home and Income property in Ranui. 4 Bedroom, 2 Bathroom in the main house (current rent: $520 per week) and 2 Bedroom 1 Bathroom in minor dwelling (current rent: $400 per week). With interest rates as low as 3.19% this could be a good cash flow property. The rent...
View details »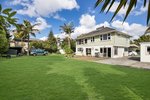 $POA/Auction
5 bedrooms
2 bathrooms
House area: 221 sq.m
Land area: 1173 sq.m

Deadline Treaty Sale Nestled down a driveway and backing onto Fonteyn Reserve lies a gem ready for mining! The similar sized neighbouring site has already been developed and you can see what can be achieved by looking over the fence where they have built three 4bdm 250m2 houses that sold for approx...
View details »