Investment Properties for Sale
Welcome to our Investment Gems section. To ensure we are providing quality listings aimed at investors, the properties listed on Investment Gems have met at least one of our four criteria before they are approved.
If you would like to list your investment property, click here.
Search Results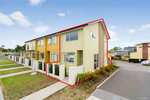 $POA/Auction
2 bedrooms
2 bathrooms
House area: 76 sq.m

Price by Negotiation Only 3 years old, this 2-bedroom, 2-bathroom home is in a well thought out complex that offers you security, function and affordability. This desirable, well-designed corner site ensures maximum usage of space. The ground floor offers open plan living with a functional kitchen equipped...
View details »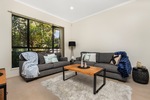 $POA/Auction
4 bedrooms
2 bathrooms
House area: 231 sq.m

Listed by negotiation with a forthcoming auction when COVID-19 levels allow it! This an empty house, it must be sold! There's plenty of room for your growing family in this home with 4 spacious double bedrooms, 2 bathrooms and 3 toilets! Watch what's going on at the Golf Course with a nice...
View details »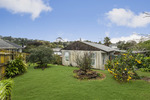 $POA/Auction
3 bedrooms
1 bathrooms

Onsite Auction: Saturday 22nd August 2020, 1:00 pm Are you looking for a house you can add value to? Bring your paintbrush and your vision for the future. This solid family home gets plenty of sunlight and is on a safe no-exit street, with Crum Park and playgrounds just across the road. This is one...
View details »