Investment Properties for Sale
Welcome to our Investment Gems section. To ensure we are providing quality listings aimed at investors, the properties listed on Investment Gems have met at least one of our four criteria before they are approved.
If you would like to list your investment property, click here.
Search Results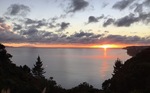 $695,000
Land area: 627 sq.m

Imagine sitting on your brand new deck, watching the sun go down while you and your partner enjoy your favourite wine. If you love the ocean, this is the spot for you, where you will see constant fish work ups, dolphins and boats catching fish right in front of you. This 627m2 cliff top section is...
View details »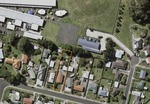 $690,000
4 bedrooms
3 bathrooms

Not very often does an opportunity like this come to the market, but when it does.... It doesn't last long. There's plenty of potential for the investor or first home buyer to have the home of their dreams with a beautiful Approx 156m2 to 166m2 floor area with Single garage, four bedrooms +...
View details »