Investment Properties for Sale
Welcome to our Investment Gems section. To ensure we are providing quality listings aimed at investors, the properties listed on Investment Gems have met at least one of our four criteria before they are approved.
If you would like to list your investment property, click here.
Search Results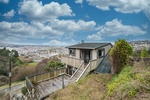 $349,000
2 bedrooms
1 bathrooms
House area: 80 sq.m
Land area: 405 sq.m

Beautifully manicured, this amazing two-bedroom oasis is perfect for those people who want to be close to town but not be boxed in. You'll have full privacy with tremendous views that go as far as the eye can see! With the spacious decks that surround the home, summer will be a dream. You can...
View details »