Investment Properties for Sale
Welcome to our Investment Gems section. To ensure we are providing quality listings aimed at investors, the properties listed on Investment Gems have met at least one of our four criteria before they are approved.
If you would like to list your investment property, click here.
Search Results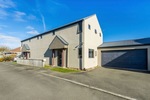 $POA/Auction
3 bedrooms
1 bathrooms
House area: 130 sq.m

Enquiries over $379,000 Priced to sell, this comfortable townhouse offers the space, convenience, location and practicality you have been searching for, and for a fraction of the price! As you are greeted by the light, bright and spacious downstairs living area with open-plan dining and kitchen, the...
View details »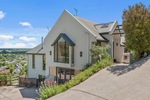 $POA/Auction
5 bedrooms
2 bathrooms
House area: 240 sq.m
Land area: 1203 sq.m

Enquiries Over:$579,000 With 180 degree views encompassing the city through to the alps, there is no denying that the surroundings of 22 Lucknow Place are of undeniable quality, and price! Here lies an exceptional opportunity to establish yourself in this exclusive pocket of Cashmere for a fraction...
View details »