Investment Properties for Sale
Welcome to our Investment Gems section. To ensure we are providing quality listings aimed at investors, the properties listed on Investment Gems have met at least one of our four criteria before they are approved.
If you would like to list your investment property, click here.
Search Results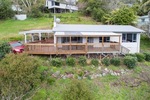 $415,000
3 bedrooms
1 bathrooms
$445 rental per week
House area: 80 sq.m
Land area: 1217 sq.m

As soon as you arrive at this property you know this place is special with plenty of love and thought going into making this home what it is today. The elevated bush views and the private, quiet setting compliment the expansive deck which your family and friends will make good use of soon enough. Inside...
View details »