Investment Properties for Sale
Welcome to our Investment Gems section. To ensure we are providing quality listings aimed at investors, the properties listed on Investment Gems have met at least one of our four criteria before they are approved.
If you would like to list your investment property, click here.
Latest Listings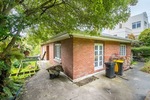 $POA/Auction
3 bedrooms
1 bathrooms
House area: 193 sq.m
Land area: 739 sq.m

Deadline Treaty The current owners have neither the inclination nor the energy to complete this project. There is not a lot to say about this, except that it is located in this prime Maori Hill St, currently shrouded in privacy from all the established shrubbery. Determine you own usage. There are...
View details »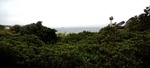 $POA/Auction
4 bedrooms
2 bathrooms
Land area: 1301 sq.m

Price by Negotiation POINT HOWARD PRIVATE HIDEAWAY! ENJOY the private setting nestled in the trees, with picturesque views across the turquoise bay… This elevated property parcel offers 1, 300 sqm (approx.) on which to build your stunning forever home plus self-contained flat, fit for purpose....
View details »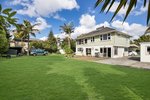 $POA/Auction
5 bedrooms
2 bathrooms
House area: 221 sq.m
Land area: 1173 sq.m

Deadline Treaty Sale Nestled down a driveway and backing onto Fonteyn Reserve lies a gem ready for mining! The similar sized neighbouring site has already been developed and you can see what can be achieved by looking over the fence where they have built three 4bdm 250m2 houses that sold for approx...
View details »