Investment Properties for Sale
Welcome to our Investment Gems section. To ensure we are providing quality listings aimed at investors, the properties listed on Investment Gems have met at least one of our four criteria before they are approved.
If you would like to list your investment property, click here.
Latest Listings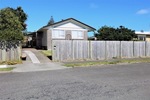 $POA/Auction
3 bedrooms
1 bathrooms
House area: 100 sq.m
Land area: 546 sq.m

Enquiries Over $360,000 The house was renovated in 2015… freshly painted, with new decor, complimenting the soundness of this 1970's home. Vendor now ready to move onto the next project. Investor buyers: The property is currently tenanted with a fixed-term tenancy agreement in place, until 10th...
View details »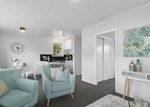 $261,500
1 bedrooms
1 bathrooms
$380 rental per week
House area: 50 sq.m

Recently fully renovated. Crosslease 1 bedroom unit available for those of us looking for a very low stress, "turnkey" type of investment. $261,500 purchase price Rental appraisal showing a potential 7.1 % GY Fully renovated (new kitchen, new appliances, new bathroom fixtures, fully painted,...
View details »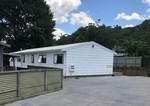 $547,900
6 bedrooms
2 bathrooms
Currently tenanted
$640 rental per week
House area: 148 sq.m

AMAZING! Renovated to a very high standard, close to schools & shops. This duplex ticks all the boxes and three bedroom units to boot. Act fast these won't last long at all. This property consists of 2 three bedroom units. Both have been fully renovated to a very high standard. Open plan...
View details »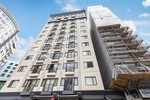 $POA/Auction
1 bedrooms
1 bathrooms
House area: 30 sq.m

Price By Negotiatio­n Situated right next to AUT and The University of Auckland, this one-bedroom studio apartment sits in one of the most sought-after locations in Central Auckland. This apartment is approximately 30sqm and high up on the 13th floor with views to the Harbour Bridge. Right in the...
View details »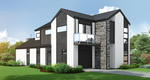 $1,038,180
4 bedrooms
2 bathrooms
House area: 257 sq.m
Land area: 335 sq.m

The subdivision is located on the corner of Hingaia and Oakland Roads, approximately 2 km west of the Auckland Southern Motorway interchange at Papakura. This is a fast developing locality, where over the past 6 - 7 years, there has been considerable development and residential subdivision with new...
View details »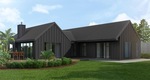 $730,000
3 bedrooms
2 bathrooms
House area: 637 sq.m
Land area: 161 sq.m

Amazing rural living in beautiful coastal surroundings within easy reach of Waiuku or Pukekohe, as well as the Drury motorway interchange. In close proximity to the local boat ramp as well as stunning local beaches, Kahawai Point will also contain extensive internal and coastal walkways. With future...
View details »