Investment Properties for Sale
Welcome to our Investment Gems section. To ensure we are providing quality listings aimed at investors, the properties listed on Investment Gems have met at least one of our four criteria before they are approved.
If you would like to list your investment property, click here.
Latest Listings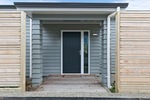 $POA/Auction
7 bedrooms
4 bathrooms
Land area: 1 sq.m

A TOP-NOTCH opportunity located on a prime spot is now proudly on offer to you.  Purchase a high integrity three property parcel on approximately 1,012sqm of land. This parcel includes one free-standing house (3 bedrooms, 1 bathroom + ensuite, outdoor entertainment & garden areas) with two attached...
View details »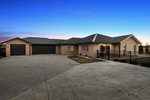 $POA/Auction
5 bedrooms
2 bathrooms
House area: 243 sq.m
Land area: 1028 sq.m

Vendor's investment now surplus to requirements, this must be sold! This beautifully constructed home full of extras is awaiting a family to call their own new home. Peacefully positioned in a quiet cul-de-sac on a large 1028 square meters is this elegant 5-bedroom home which makes an absolute...
View details »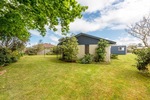 $675,000
3 bedrooms
1 bathrooms
House area: 938 sq.m
Land area: 100 sq.m

Sell and subdivide or settle in! This gorgeous solid brick and tile home sits on a large flat 938m2 section, in Residential – Mixed Housing Suburban Zone. The exterior was just painted this year. Needs a little TLC in the bathroom, but with that and a lashing of wallpapering you'll have...
View details »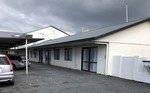 $650,240
6 bedrooms
3 bathrooms
Currently tenanted
$820 rental per week
House area: 180 sq.m

Three central city units, which have all been renovated and are part of a 9 unit complex. All units are on their own title so can be bought or sold separately. Great for future-proofing your investment as you can sell to owners wanting to downsize and be within easy walking distance to Rotorua CBD. The...
View details »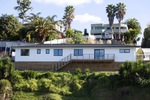 $699,000
5 bedrooms
3 bathrooms
$865 rental per week
House area: 173 sq.m
Land area: 578 sq.m

PRICE REDUCTION! Go Unconditional before 20th of September and you will only have to pay 20%, yes the bank will give you 80% for your fantastic new home and income, or investment property!! If not, and you are an investor you will need 35% Deposit from the 21st! GUARANTEED RENT. This Investment has...
View details »