Investment Properties for Sale
Welcome to our Investment Gems section. To ensure we are providing quality listings aimed at investors, the properties listed on Investment Gems have met at least one of our four criteria before they are approved.
If you would like to list your investment property, click here.
Latest Listings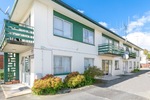 $299,000
House area: 54 sq.m

Great location with awesome returns to match… this affordable solid two bedroom concrete block home has options! Built in the 70's and offering a floor area of 54m2 throughout, home owners and tenants will enjoy being located across the road from Steele Park, this easy location has handfuls...
View details »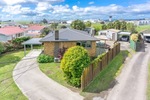 $489,000
3 bedrooms
1 bathrooms
House area: 100 sq.m
Land area: 1066 sq.m

Are you looking for an affordable lifestyle package and with a budget of under $500K? This property demands your attention today! Located in the popular area of Rukuhia, this property will be sure to tick the boxes with the generous amount of content that's on offer. Situated on a large 1,066m2...
View details »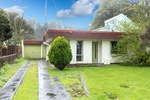 $289,000
2 bedrooms
1 bathrooms
House area: 88 sq.m

For all of you first home buyers or investors patiently waiting for a property to enter the market for under the $300K price point, here is the opportunity you have been waiting for! Built in the 70s this sturdy concrete block two bedroom home, now awaits its new owner. This home is a great starter...
View details »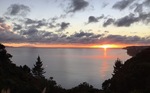 $695,000
Land area: 627 sq.m

Imagine sitting on your brand new deck, watching the sun go down while you and your partner enjoy your favourite wine. If you love the ocean, this is the spot for you, where you will see constant fish work ups, dolphins and boats catching fish right in front of you. This 627m2 cliff top section is...
View details »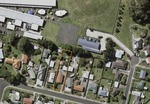 $690,000
4 bedrooms
3 bathrooms

Not very often does an opportunity like this come to the market, but when it does.... It doesn't last long. There's plenty of potential for the investor or first home buyer to have the home of their dreams with a beautiful Approx 156m2 to 166m2 floor area with Single garage, four bedrooms +...
View details »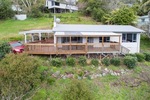 $415,000
3 bedrooms
1 bathrooms
$445 rental per week
House area: 80 sq.m
Land area: 1217 sq.m

As soon as you arrive at this property you know this place is special with plenty of love and thought going into making this home what it is today. The elevated bush views and the private, quiet setting compliment the expansive deck which your family and friends will make good use of soon enough. Inside...
View details »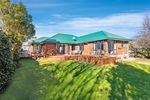 $POA/Auction
4 bedrooms
2 bathrooms
House area: 190 sq.m

Enquiries Over $549,000 Secluded privately on a back section, your peaceful and perfect family home awaits. Fastidiously renovated by our vendors to ensure comfort, convenience and quality that will be enjoyed for years to come, you will be hard pressed not to fall in love with this one. Your custom...
View details »